Not a lot of big new projects lately, due to visits from friends and traveling. But still continuing to get ready for summer. Lots of seed starting, both indoors and out. And a sudden explosion of color around our rental property as the huge number of hidden bulbs suddenly make their presence known. It still seems magic every year after the gray of winter.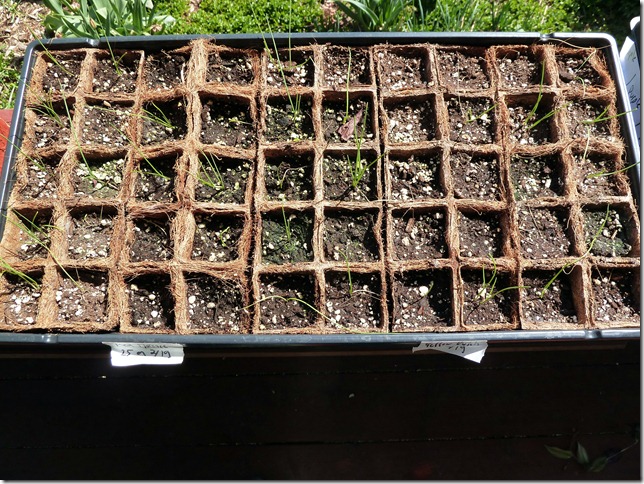 Onion starts. This is the first time we've ever tried doing onions from seed.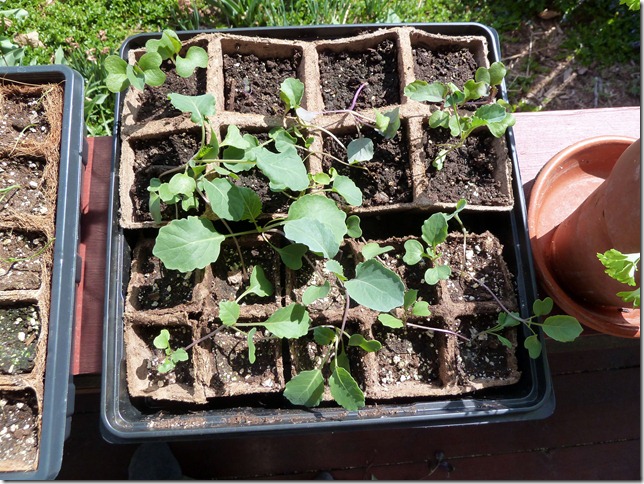 Various brassicas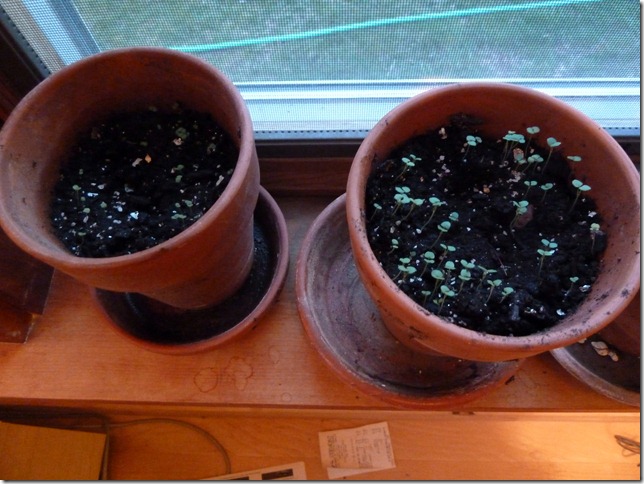 Windowsill pots of oregano and thyme

Peas! We are attempting two regular types and two snow/snap types.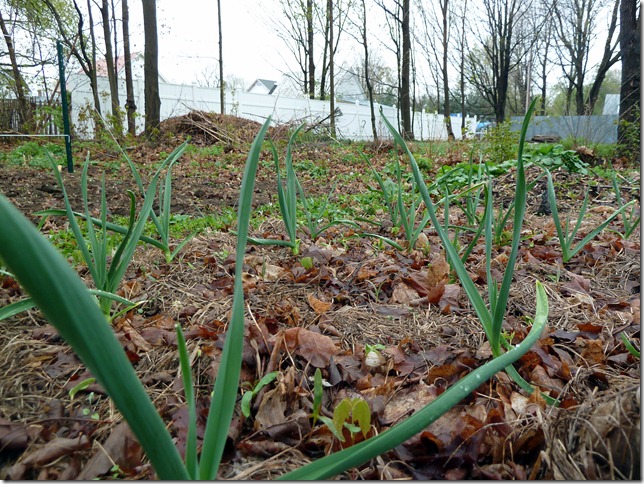 The garlic we planted last fall is looking fantastic.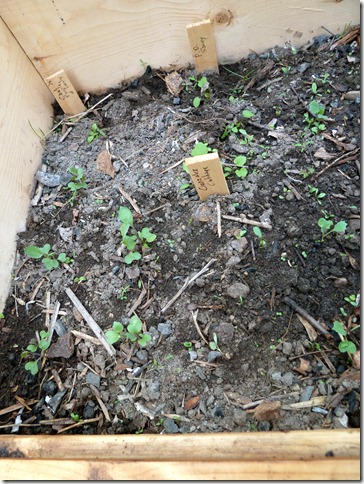 Various brassicas inside the cold frame. We will transplant these out. Comparing how this works with starting inside.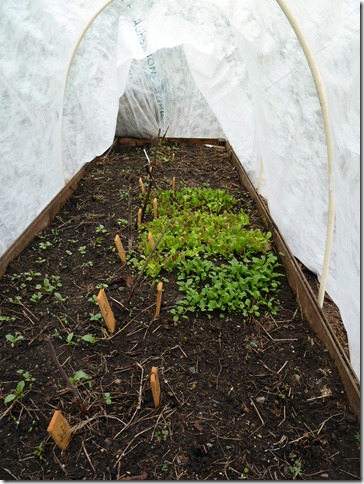 A view inside the hoop. The big splash of color you see is various lettuces and arugula.
Tulips, daffodils and other lovelys.