I've been fairly heads down with all sorts of projects. Spring is trying to come early this year in Vermont, in fact it is supposed to be in the 60s and 70s all this week. We had a beautiful weekend and I got some more things planted in the low hoop tunnel and also in the new cold frame I just put together.
I'm also attempting to start some seeds in the basement. I scrounged together a system using mostly stuff I already had. I already have some wire racks that are great for all kinds of things, including storing homebrew and equipment. I also had a couple of aquarium fixtures with working lights, so that is my light source for now. I think I'll likely have to upgrade to a) bigger lights and b) better bulbs (more full spectrum) to get great results. But trying this first before I go spend a bunch of money. I did buy a heat mat, some seed starting trays and a little fan to circulate the air around the plants and help them develop decent stems.
Here are a few pictures: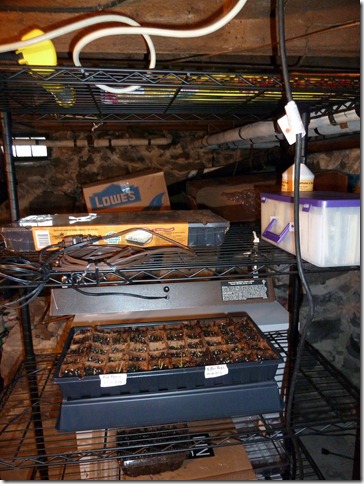 The whole set-up.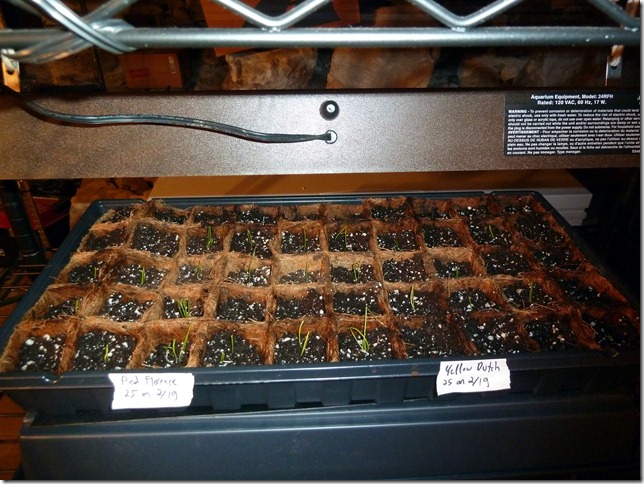 Starting with onions, they take awhile to get going.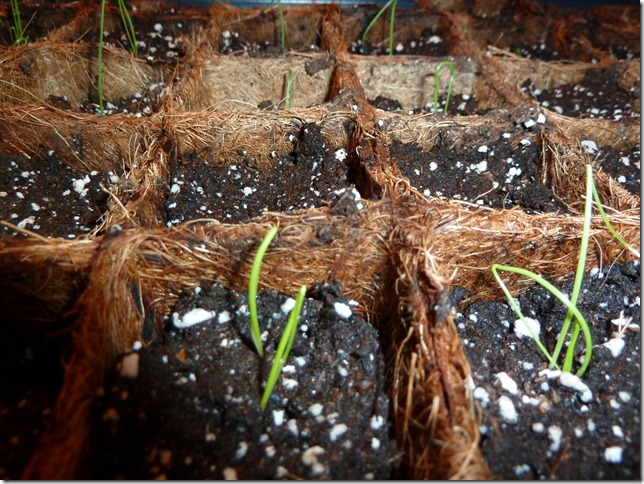 A few seedlings poking through.
I'm curious to see if I can use the cold frame outside to start some seeds as well. One nice thing about that is the plants get used to the soil immediately and there isn't much in the way of hardening off that you need to do. But you definitely have less control over temperature and environment in general. So I'm just going to try some of each and see what works.