I've been trying to start my own tomatoes ever since we moved to Vermont with varying degrees of success. It's partly because I like to grow some more obscure tomato varieties that are hard to find in the nurseries and garden centers and partly because once again I'm apparently a glutton for punishment.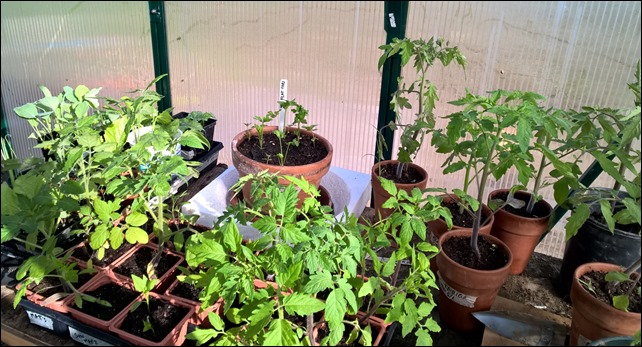 Tomatoes and peppers were one of the primary reasons I really wanted to invest in a greenhouse. We got one last year, but by the time we got it installed it was well after the prime tomato starting period. So I was very curious to see how much difference it made this year in the quality and size of my tomato starts. I have not been disappointed.
These greenhouse shots aren't all tomatoes of course, there are also some peppers, eggplant and other odds and ends. But it is overflowing with tomatoes at the moment.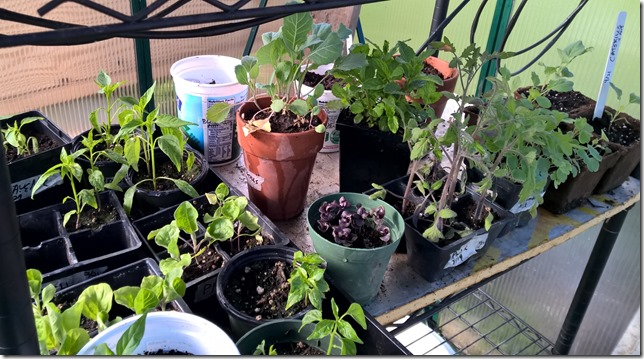 This is probably the first year I've had quite a few tomato starts that actually look like something I would buy at a good nursery, both in size and health. I still started them initially in our basement under grow lights, but once it started to warm up they went in the greenhouse. There were some nights of moving them back and forth when temps once again dipped into the 20s and low 30s at night.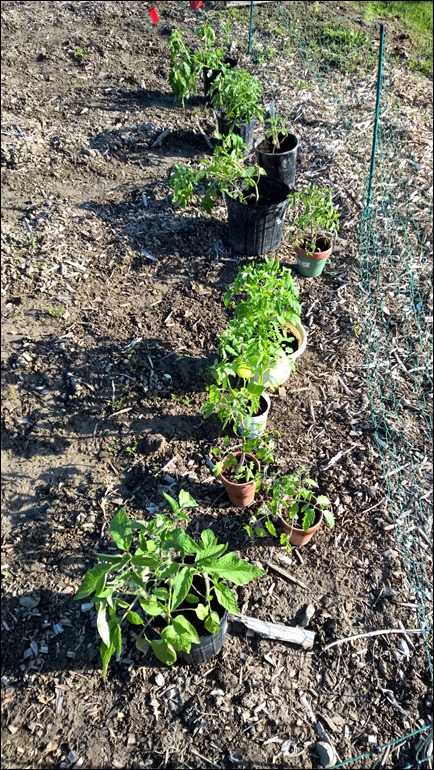 We are now starting to plant them out and I'm very happy with how many nice big plants I have and it's only the middle of May. I also have a pipeline of additional starts in case some plants don't take. Plus, we've never really had quite enough tomatoes to put away just from our own garden and end up buying extras. Hoping maybe this is the first year that isn't the case.